Scan the QR Code to make a donation to FHCES or Click Here: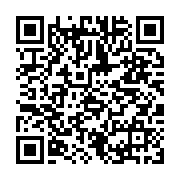 Friends of Hamilton County Emergency Services Corp. (FHCES) is a 501(c)(3). When you give to FHCES in an emergency or disaster, all of the donations stay in Hamilton County, Indiana. Donations received outside of a disaster or emergency are used to support the Vision and Mission of FHCES.
Our Vision: To promote community resilience in times of disaster in Hamilton County
Our Mission: To serve as the custodian of charitable funding to assist Hamilton County Indiana CERT members in support of emergency workers in the event of disasters.
We only accept monetary donations.
Help us help those who are affected by an emergency in our community!
Monetary donations can be distributed quickly to help those in need.
Monetary donations ensure that your generous gift is used where it's needed most.
We only provide your donation to organizations that have been vetted by FHCES and demonstrate a need.
The decision to distribute funds is the sole responsibility of the Board of Directors of FHCES
Or You Can Use this form to Make a Donation:
Note: Zeffy adds a donation for using the donations software when you Confirm Your Donation. You can change the amount you give to our donations platform using the dropdown box.